Veritas Marketing, LLC, an integrated marketing agency, was recognized with three 2014 Hermes Creative Awards. These Awards are judged by the Association of Marketing and Communication Professionals (AMCP). The judges are industry professionals who look at companies and individuals whose talent exceeds high standards of excellence and whose work serves as a benchmark for the industry.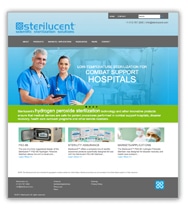 Veritas won the gold award in the overall business-to-business website category for  design and development of the Sterilucent, Inc. website. Sterilucent provides low-  temperature sterilization solutions for providers of health care in combat support  hospitals, refugee camps and other remote locations with limited resources.
In addition, Veritas was recognized with the platinum award in the design/holiday card category for the agency's interactive and print holiday card titled Holiday Trebuchet. Veritas Marketing also received honorable mention in the design/logo category for the SVL logo and rebranding. SVL is a premier provider of commercial HVAC equipment and solutions.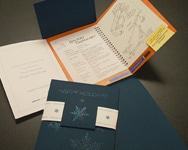 "It's a tremendous honor to be recognized for a high level of creativity and excellence," says Holly Jo
Anderson, CEO of Veritas Marketing. "Sterilucent's website reinforces the company's innovation of health care products used in austere environments. SVL's new logo reflects the company's vision, culture and client-centric focus. As for our own holiday card, it's been an instrument for us to showcase our creativity once again at the end of the year. Many clients, vendors and associates anticipate what we'll do next."
This international award competition is for creative professionals focusing on concept, writing and design of innovative marketing ideas. Hermes Creative Awards are offered in several entry categories, and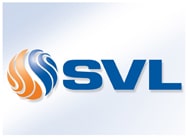 each submission is judged on creativity, innovation and what the contestants were given to work with. From
individual freelancers to Fortune 500 companies, Hermes Awards has grown to the largest of its kind with more than 5,500 entries from throughout the United States and several other countries.