It is third quarter. Do you know where your marketing plan is? Have the strategies been followed? Has the plan been updated during the year?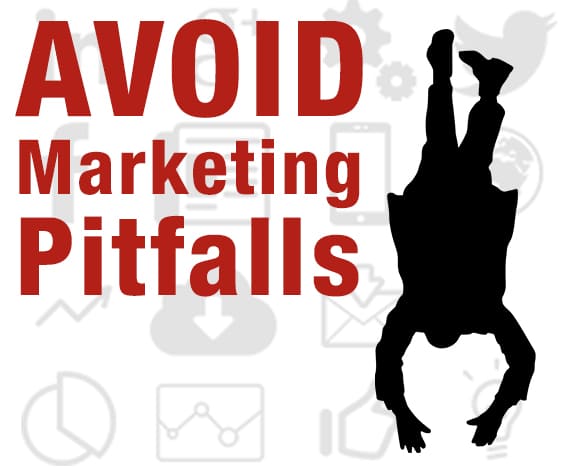 Here are some common pitfalls that even the most seasoned professionals can fall prey to.
Failing to monitor your marketing programs. You can only manage what you measure. Marketing automation, campaign tracking and website analytics allow you to measure marketing programs. Know what is working and what needs refining.
Not adapting as change occurs. Objectives shift to align with business goals, new marketing channels enter the mix and prospects begin using different resources to obtain relevant information. Your marketing plan needs to evolve.
Focusing on quantity not quality. Be in front of potential customers. Don't just accumulate nameless, faceless clicks.
Working in a bubble. It is vital for marketing and sales to work together to ensure that campaigns are delivering measurable results.
Bad timing. Schedule marketing campaigns around company-wide events, product launches or trade show appearances.
One or two big-budget items. If 90% of your marketing budget is allocated to the annual trade show, reevaluate. Develop a plan that includes a diverse marketing mix.
Market without a plan. Failing to plan is planning to fail. Conduct research, review results, set goals and objectives, develop a SWOT (strengths, weaknesses, opportunities and threats) analysis and plan your tactics for the year ahead.
Veritas Marketing, a full-service marketing agency, is available to help you create and execute an effective marketing plan and ultimately reach your marketing goals.