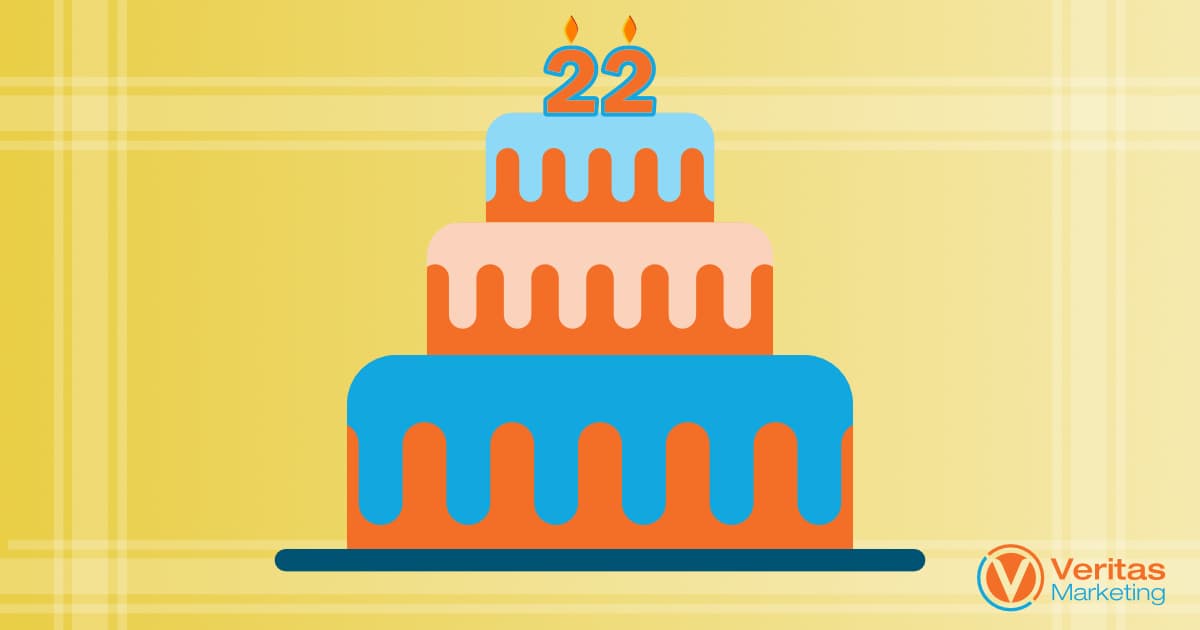 We are excited to celebrate our 22nd anniversary this year! It has been an incredible journey and we are so grateful to our clients, customers, partners, vendors and employees for their support and business. We could not have achieved this milestone without you.
Over the past 22 years, Veritas has helped hundreds of businesses grow and succeed. We are proud of our work and the relationships we have built with our clients to help them with everything from branding and marketing to website design and development.
We are excited to continue our journey in the years to come and are committed to providing our clients with the best possible service to achieve their goals. We are always looking for new ways to help our clients grow their businesses and we are excited to see what the future holds.
Join us in celebrating our 22nd birthday! Drop us a line and let us know how we can help you grow your business.